This site uses cookies. By continuing to use this site, you are agreeing to our use of cookies.

Learn More.
Modding Central
Modding Central, a community made by modders for all to discuss, mod and download mods for multiple games in a safe and secure environment.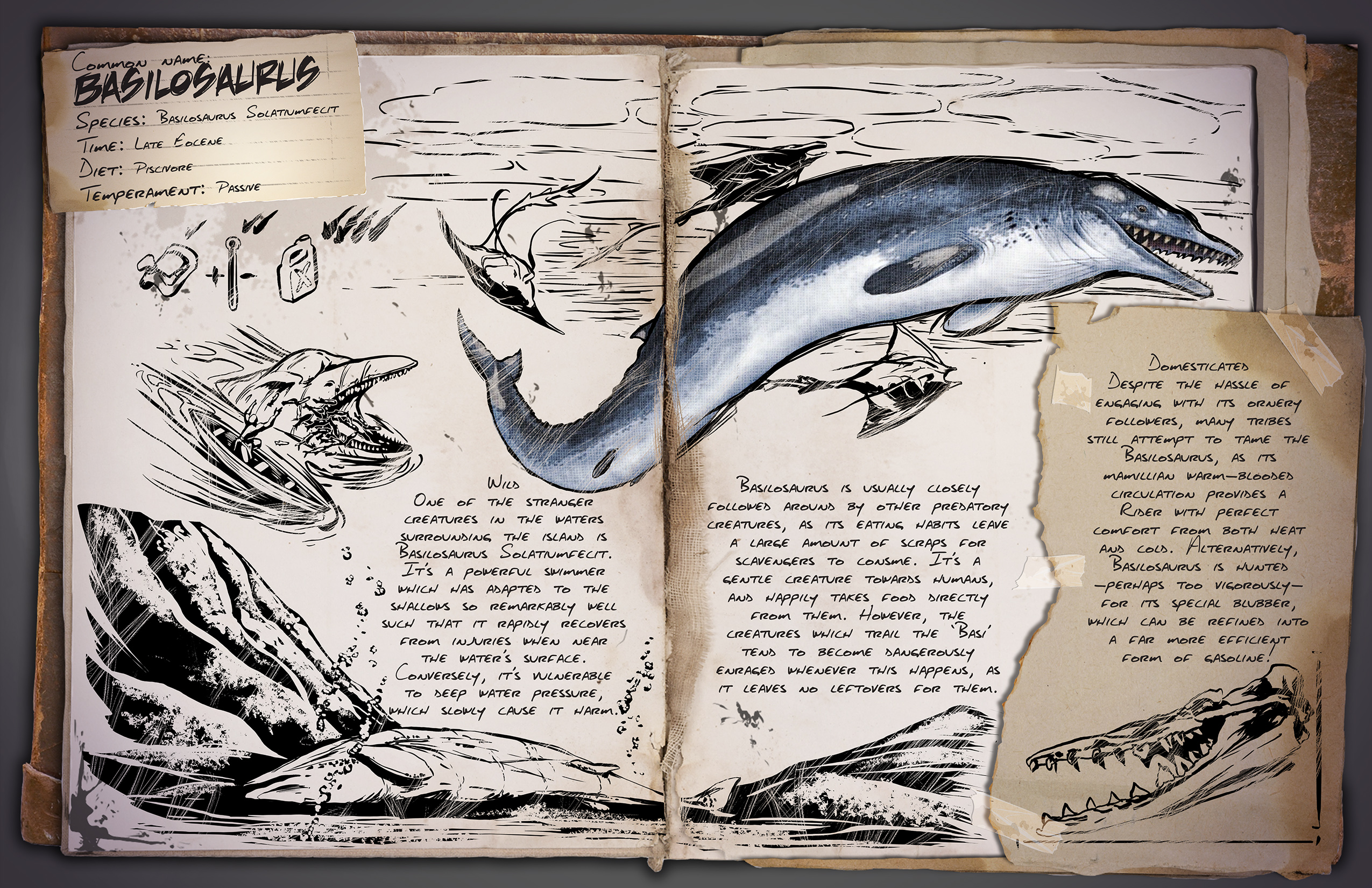 Dino Dossier
A new Dino Dossier has been revealed, this one is everyone's favourite beloved blubber, the Basilosaurus!
---
Don't forget that the initial submission period for the mod contest changed and the new date for submissions ending period is the following:
· Submission: April the 1st
Better hurry Mod makers!
Hello Factory builders.
0.12 to be finished soon
We thought that 0.12 was over, but with the influx of new players, there are always more people trying different kinds of ways to crash the game. Like connecting/disconnecting monitors while playing, changing wifi connection while in multiplayer, or changing the system time. Yes, the system time is used on few places and its sudden change can freeze Factorio currently.
I had to spend 2 hours investigating a corrupt save, just to find it to be a hardware issue. This reminded me of the
blog post
[
www.codeofhonor.com]
by Patrick Wyatt, where he explains that they did a mem/cpu tests when the game started, so they could ignore bogus crash reports. We might consider this in the future.
Long story short, only half of the dev time is now spent on bugfixing (This is an improvement), and it should become less after next week. Let's hope 0.12.30 will be the last stable of 0.12.
0.13 Roadmap
After some discussions, we decided that our goal of 0.13.0 release date is 1. June, which is 2 months and a week from now. I would like to make clear that it is not a promise but a goal. It seems like a lot of time, but as we already know, things take longer than expected. I had a meeting with our graphics department yeasterday, which is just Albert and Vaclav. We had to make final plans of what we can actually finish and what we...
We have already made a couple of trips across the Atlantic while working on American Truck Simulator, but it's clear that we'll need to be there more often. There is research to do and business to chase there.
There is a major trucking industry event just around the corner which is an opportunity for both -
Mid-America Trucking Show
2016 is taking place between March 31 and April 2, 2016, in Louisville, Kentucky!
A crew of six members of our team (including our CEO Pavel Sebor) will be there all three days, easy to recognize with the dark T-shirts featuring American Truck Simulator logo, mostly running around at quick pace with cameras in hand. If you plan to visit the show as well and happen to bump into us, make sure to say hi!
​
In this week's update, we're bringing you a few new features. We've prepared a new respawn ship system for you, replacement of destroyed wheels, worked on the autopilot, and added a new sound when putting the helmet visor up and down. Landers now spawn lower in the atmosphere, so players don't have to wait until the ship reaches the atmosphere. Also, ships with ion thrusters are now spawned in space instead of the atmosphere. Replacing destroyed wheels is done by clicking on the button in the terminal. When the wheel is not damaged, the button is grayed out. Lastly, autopilot should follow the points correctly and should not randomly turn on.
Keep in mind that we've also got lots of optimizations going on in the background. Though they're not visible at the moment, you'll see them implemented in the coming weeks and months. Stay tuned!
Full list of new features and fixes:
http://forums.keenswh.com/threads/7381681
Character stats changes (modding):
http://forums.keenswh.com/threads/update-01-127-character-stats-changes.7381672/
We have used the title "Power of Community" a couple of times already in the history of our blog. We think that it is very fitting to use it again.
Within just a few days of launching current open beta of Steam Workshop for
Euro Truck Simulator 2
and
American Truck Simulator
, both our games got inside Top 200 list of Steam games with the largest Workshops. Not bad considering the feature is still in beta! So far we have 148 items for ETS2 and 97 for ATS. Some of the mods have been downloaded over 10,000 times.
We were hoping to get the game updates through the beta period quicker, but we are still working on addressing the feedback from testers, so the release may be pushed into next week. Meanwhile, we would like to show you a few great mod samples from both ETS2 and ATS:
​
​
It is...​