This site uses cookies. By continuing to use this site, you are agreeing to our use of cookies.

Learn More.
Modding Central
Modding Central, a community made by modders for all to discuss, mod and download mods for multiple games in a safe and secure environment.
Several weeks ago, we have posted a brief
tweet
with a couple of photographs documenting the work of a small crew sent by SCS Software to Scania's truck manufacturing plant in Södertälje, Sweden.
​
The guys were there to make detailed 3D scans and take plenty of photos of the new Scania's R and S series vehicles.
Even though it was an isolated mention, it became obvious that this news is of much interest to Euro Truck Simulator 2 fan community, as the tweet ended up with over 800 "likes" and 200 retweets; actually record numbers for whole of 2016.
​
The scanning crew has come back to Prague after three days of work, and the team has since started using the ton of acquired digital data as the basis for creation of the new vehicle 3D models.
It was a nice surprise for us today to see that Scania's press...​
We are proud to introduce a new set of truck tyres and truck accessories, officially licensed from Michelin to Euro Truck Simulator 2. We are complementing them by several "aftermarket" goodies and paintjobs to create a mix that should bring a smile to every Michelin fan's face.
Michelin is one of the largest tyre manufacturers in the world, acknowledged as an innovator with a history spanning over 120 years. Michelin's brand identity is immediately recognizable. The symbol of the company - Bibendum, the Michelin Man - is one of the world's oldest trademarks, it has become a cultural phenomenon.
Here is the Steam Store link to
Michelin Fan Pack DLC
for Euro Truck Simulator 2. You can find the list of officially licensed tyres in the list below, but there is more. Just as many drivers and users of their tyres are ready to go the extra mile to decorate their vehicles with additional adornments, we wanted to provide you with a sampling of additional cabin accessories and fan-inspired paintjobs beyond the official merchandise catalogue.
​
This new DLC marks another big milestone for us in our effort to introduce more transportation brands into our games' universe. It's certainly an opportunity for us to celebrate. And we want to celebrate with the most loyal...​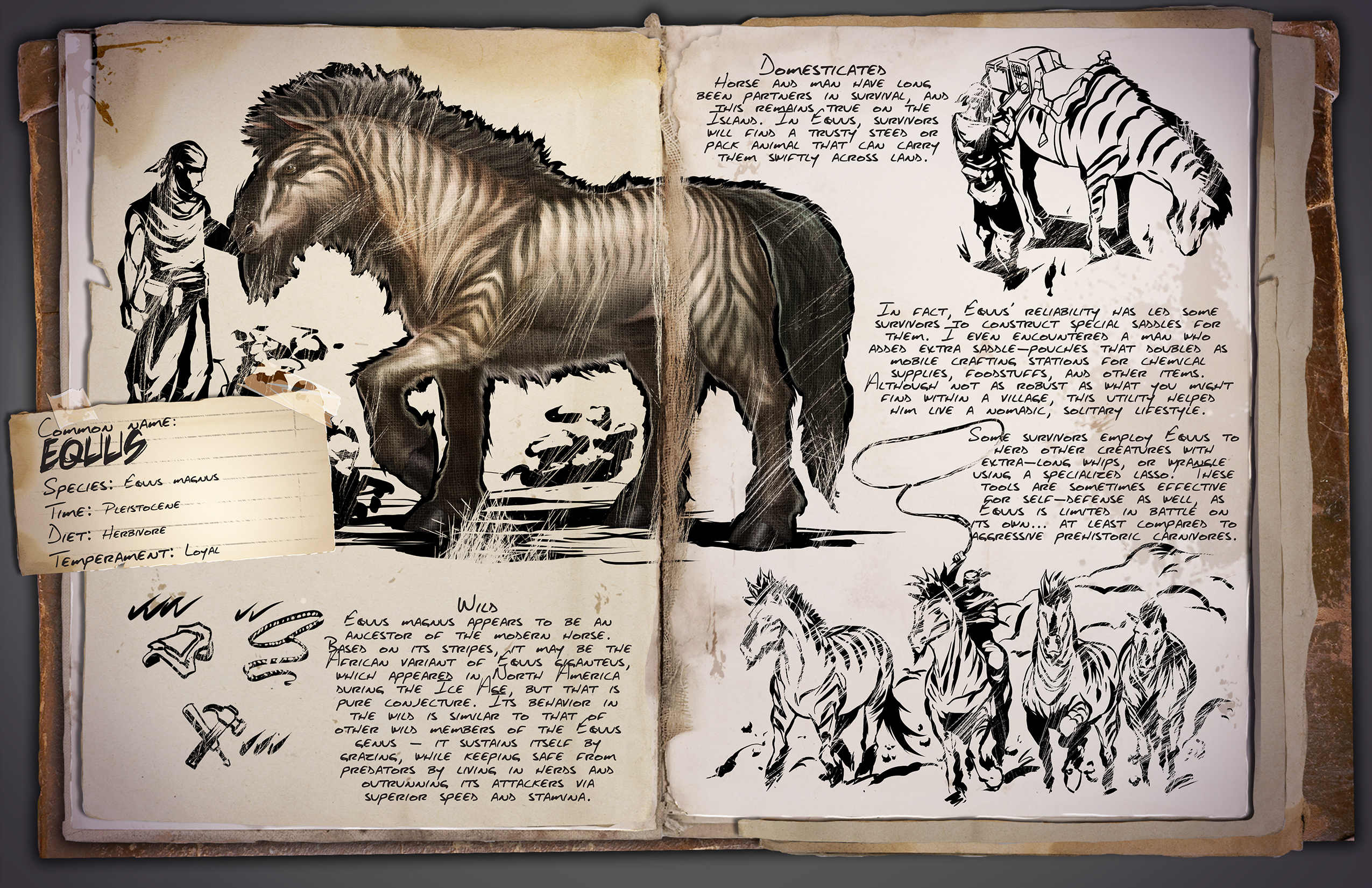 Dino Dossier
A new Dino Dossier has been revealed, this one is everyone's favourite specialized speedy steed, the Equus!
Alpha blending and pre-multiplied alpha
From time to time there is some confusion inside the team about how sprites are blended with the background when rendering, and what kind of effects we are able to achieve by tinting the sprites. So I (Posila) have decided to write up a few paragraphs about how alpha blending works (not only in Factorio), and what it means when someone talks about pre-multiplied alpha.
When the GPU it figuring out what color it should draw on a particular pixel position, it runs a blending operation on just the computed pixel color and original color in the render target. There are several common blending operation modes (additive, multiplicative, overwrite, etc.), but the most common one used in Factorio is alpha blending. It calculates the resulting color using following equation (usually the new color is called 'source' and the background color that is being overwritten is called 'destination'):
You can easily see that a source with alpha 0 will be fully transparent and the one with alpha 1 will be fully opaque.
In games it is common to use a pre-multiplied alpha, which means the color channels of textures are stored in memory being already pre-multiplied by the alpha channel. Alpha blending with pre-multiplied alpha uses a simplified equation:...
Hello, Engineers! This week's update contains some major improvements to the the physics engine and optimizations to voxel performance. Notably, wheels have been given some much needed attention as well as pistons and rotors. Standing and walking around on a fast moving ship should be more stable and you may also notice that you can finally use a piston as a moving platform. Before this update, you character would just slide off. Voxel performance has been increased by around 60% so you should see more gains in FPS on planets.
Lastly, we've released a Deluxe Edition of Space Engineers on Steam containing the official soundtrack, concept artwork and a first release of the game from 2013. If you already own the Space Engineers, the Deluxe Edition should appear with a lower price for you on the Steam Store
Full list of new features and fixes:
http://forums.keenswh.com/threads/7391502
Deluxe Edition Bundle:
http://store.steampowered.com/bundle/2329/